South African retailer Pick 'n Pay (JSE: PIK / FRA: PIK) just released earnings that show some green shoots for the future as well managed businesses learn to adapt to deteriorating conditions in South Africa and the vacuum left behind by an increasingly non-existent government.
OVERVIEW:
Consumer champion Raymond Ackerman purchased the first four Pick n Pay stores in Cape Town, South Africa in 1967. Since then, the Group has expanded to encompass stores in South Africa, Namibia, Botswana, Zambia, Swaziland and Lesotho. In addition, Pick n Pay owns a 49% share of Zimbabwean supermarket chain, TM Supermarkets.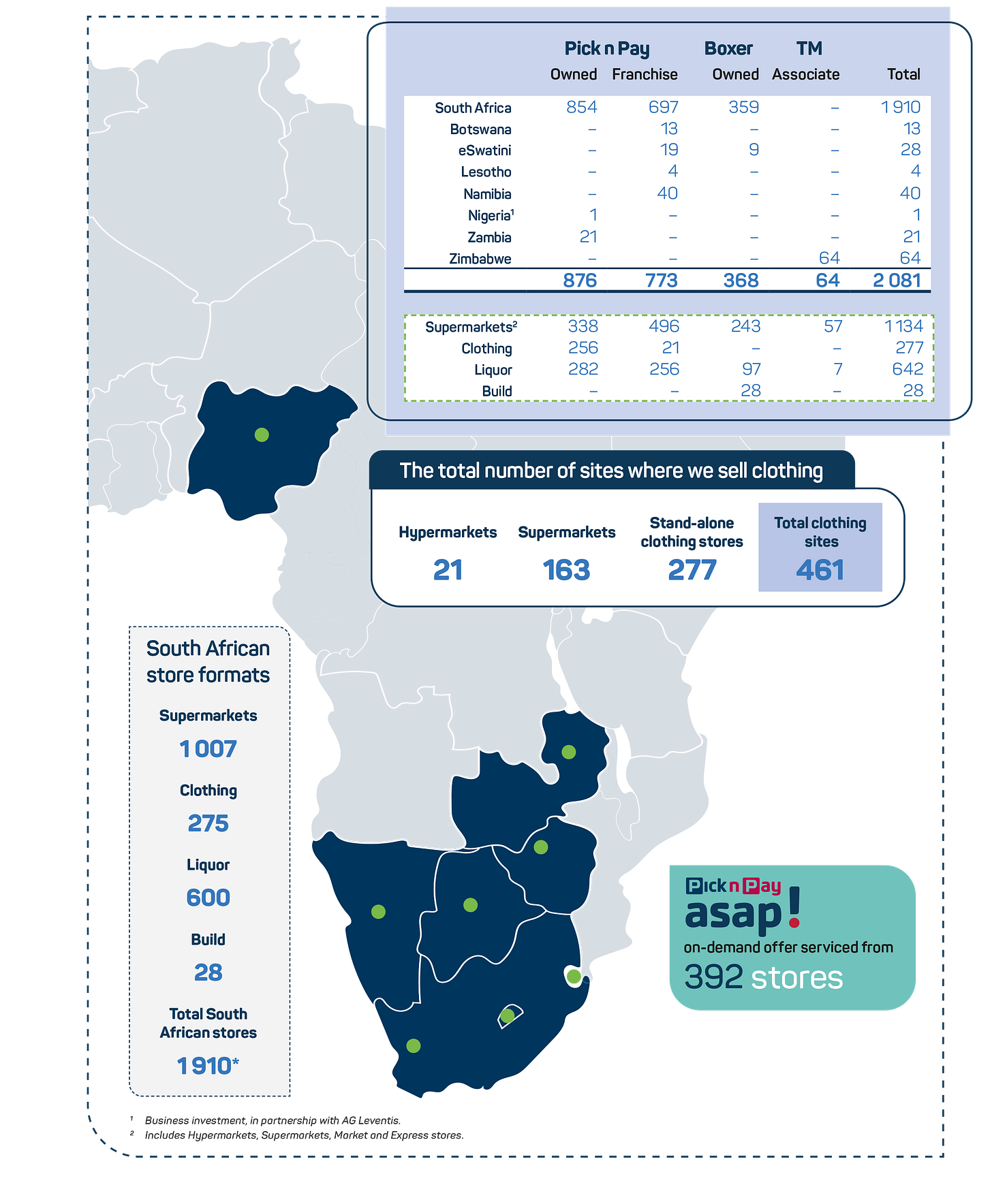 The Group operates through multiple store formats under three brands – Pick n Pay, Boxer and TM Supermarkets. Pick n Pay also operates one of the largest online grocery platforms in sub-Saharan Africa.
Focuses on groceries, clothing and general merchandise plus additional value-added services.
1 YEAR CHART:
LONG TERM CHART:
ADDITIONAL RESOURCES:
Disclaimer. The information and views contained on this website and newsletter is provided for informational purposes only and does not constitute investment advice and/or a recommendation. Your use of any content is entirely at your own risk and it is your sole responsibility to evaluate the accuracy, completeness and usefulness of the content. Seek a duly licensed professional for any investment advice. I may have positions in the investments covered. This is not a recommendation to buy or sell any investment mentioned.
Similar Posts: