NOTE: Mobius Investment Trust plc ("MMIT") is a closed-ended investment company listed on the London Stock Exchange (LSE: MMIT).
'Although Turkey is suffering from inflation in excess of 80 per cent and its economy is in poor health,' he says, 'the same cannot be said of countries such as India and Vietnam. They are in pole position to benefit from the shift in world manufacturing away from China.'
'I believe that in the next four years, we will see a massive rerating in the shares of the 24 investments we hold,' says Hardenberg confidently. 'Also, our emphasis on high tech companies in the semi-conductor space will reap rewards.' Taiwanese companies make up nearly a quarter of the trust's portfolio… Although Taiwan is the trust's biggest country stake, many of the Taiwanese companies it holds have production facilities all over the world.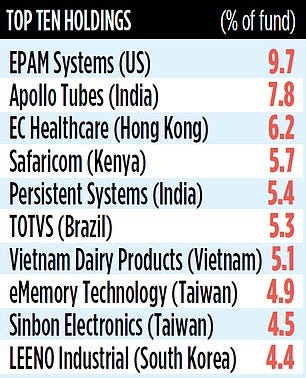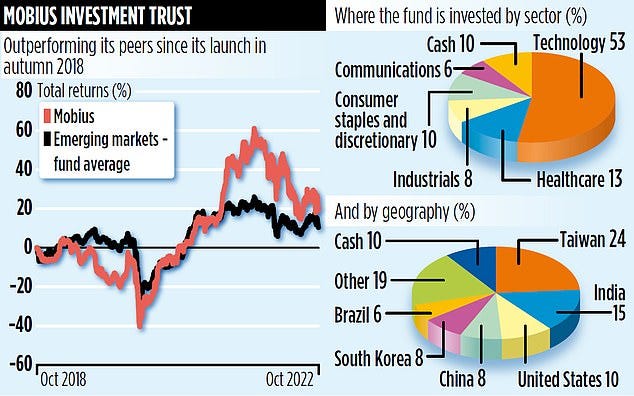 Similar Posts: