Persistent Systems (NSE: PERSISTENT / BOM: 533179): One of India's Fastest Growing IT Firms You Probably Have Not Heard Of
Persistent Systems (NSE: PERSISTENT / BOM: 533179) is a digital engineering and enterprise modernization partner set up in 1990 by an Indian repat who worked for HP Labs. Despite the tech spending slowdown, Persistent Systems is still growing: 16.1% revenue CAGR from it's IPO to FY2022 and 23.5% revenue CAGR between FY2020 and FY2022.
OVERVIEW:
1 YEAR CHART:
LONG TERM CHART: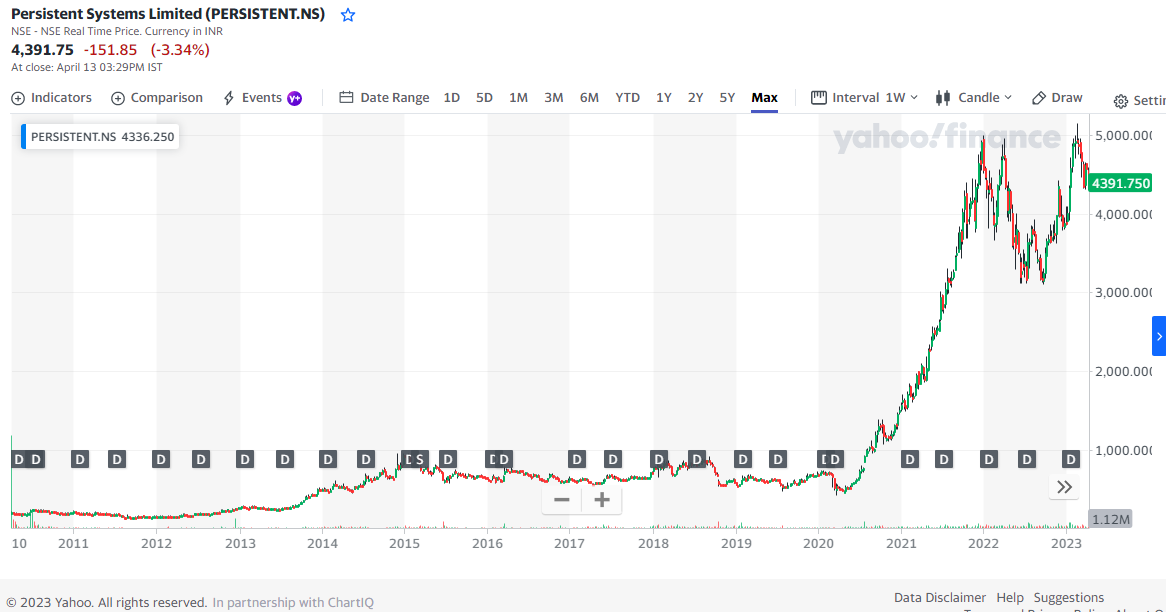 ADDITIONAL RESOURCES:
Disclaimer. The information and views contained on this website and newsletter is provided for informational purposes only and does not constitute investment advice and/or a recommendation. Your use of any content is entirely at your own risk and it is your sole responsibility to evaluate the accuracy, completeness and usefulness of the content. Seek a duly licensed professional for any investment advice. I may have positions in the investments covered. This is not a recommendation to buy or sell any investment mentioned.
Similar Posts: