Poland's state-controlled oil company Polski Koncern Naftowy ORLEN Spólka Akcyjna (WSE: PKN / FRA: PKY1) is a multinational oil refiner and petrol retailer providing energy and fuel for more than 100 million Europeans. According to the Financial times, the ban on Russian crude oil is costing the Company millions of dollars a day as it struggles to find alternative supplies for its Czech refinery:
Russian oil ban costs Polish oil company PKN Orlen millions a day, says boss (State-controlled group still uses Russian oil piped through Druzhba network not covered by sanctions)

Daniel Obajtek, chief executive of PKN Orlen, described losing Russian oil as a forfeit of about $27mn a day because of the price difference of about $30 per barrel between the cheaper Russian oil and alternative supplies.
Nevertheless, PKN Orlen is looking to further expand it's existing operations in Germany, is focused on "energy transition" activities, and is paying record dividends.
OVERVIEW:
1 YEAR CHART:
LONG TERM CHART:
ADDITIONAL RESOURCES: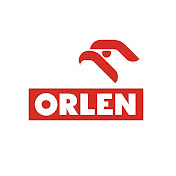 Disclaimer. The information and views contained on this website and newsletter is provided for informational purposes only and does not constitute investment advice and/or a recommendation. Your use of any content is entirely at your own risk and it is your sole responsibility to evaluate the accuracy, completeness and usefulness of the content. Seek a duly licensed professional for any investment advice. I may have positions in the investments covered. This is not a recommendation to buy or sell any investment mentioned.
Similar Posts: