Emerging Market Links + The Week Ahead (June 27, 2022)
Posted June 27, 2022 8:00 am by EMS Editor Comments
Its possible that the West will finally achieve their goal of triggering (what amounts to) an artificial Russian default – a move that is bound to harm the West and emerging markets much more than the Russians. With that backdrop in mind, Western investors better start to understand the global power shift away from the West and how the Dollar's planned potential replacement might work.
Check out our emerging market ETF lists, ADR lists and closed-end fund lists (also see our site map + list update status as the lists are still being updated as of May 2022) along with our general EM investing tips / advice. All links to emerging market newspapers, investment firms, blogs and other helpful investing resources at the bottom of www.emergingmarketskeptic.com or on the menu under Resources have been updated.
---
Suggested Reading
$ = behind a paywall
EXPLAINER: What's the impact of a Russian debt default? (AP)
"There is money and there is also the readiness to pay," Russian Finance Minister Anton Siluanov said last month. "This situation, artificially created by an unfriendly country, will not have any effect on Russians' quality of life."
Holders of the bonds — for instance, funds that invest in emerging market bonds — could take serious losses. Russia, however, played only a small role in emerging market bond indexes, limiting the losses to fund investors.
Russia Is Winning the Financial War (Lewrockwell.com)
A central Asian replacement is planned to be a new super-currency used for cross-border payments, based on an index of a basket of commodities and currencies of the participating nations. Including currencies is a mistake, but otherwise the proposition has merit.
This article explains why and how a properly constructed scheme would work. I demonstrate why it could act as a de facto gold standard.
The Global Power Shift Isn't West to East–It's Not That Simple (Charleshughsmith.blogspot.com)
Conventional wisdom holds that geopolitical power is inevitably shifting from West to East. It isn't quite this simple. The real shift is occurring between three sources of power that are not so neatly geographic:
1. The commodity exporters
2. The mercantilist exporters of products
3. The consumer-importing nations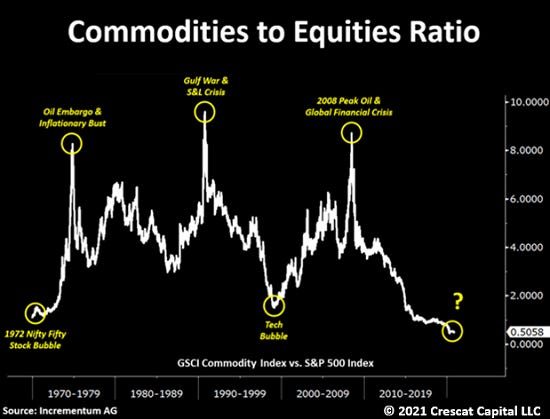 Analysis – Colombia's first leftist leader Gustavo Petro targets inequality; investors on edge (Reuters)
Petro has pledged to fight inequality with free university education, pension reforms and high taxes on unproductive land in the Andean country, where nearly half the population lives in poverty.
His proposals – especially a ban on new oil projects for environmental reasons – have startled some investors, though he has promised to respect current contracts.
Philippines Globe Telecom to raise funds, expand (The Asset)
Globe Telecom is planning to raise up to 32 billion pesos (US$593 million) through a stock rights offering to fund the expansion of its mobile and broadband network as well as to repay debt.
Globe has seen data traffic in its network grow significantly, with the first quarter of 2022 reporting a 27% increase against the same period last year. This growth was driven by the increased smartphone penetration in the network, which rose from 81% in 2020 to 85% in 2021 and led to a higher per person data usage of 22%.
Sri Lanka's Economy Has 'Completely Collapsed': PM (Zero Hedge)
Sri Lanka had also requested China to amend the terms of a $1.5 billion yuan-denominated swap facility that it signed last year, which stipulates that the fund can only be used provided that Sri Lanka has enough foreign reserves to last three months. About 10 percent of Sri Lanka's $51 billion external debt is owed to China.
The Link Between Soaring Food Prices and Political Instability (Statista)
---
Earnings Calendar
Note: Investing.com has a full calendar for most global exchanges BUT you may need an Investing.com account, then hit "Filter," and select the countries you wish to see company earnings from. Otherwise, purple (below) are upcoming earnings for US listed international stocks (Finviz.com):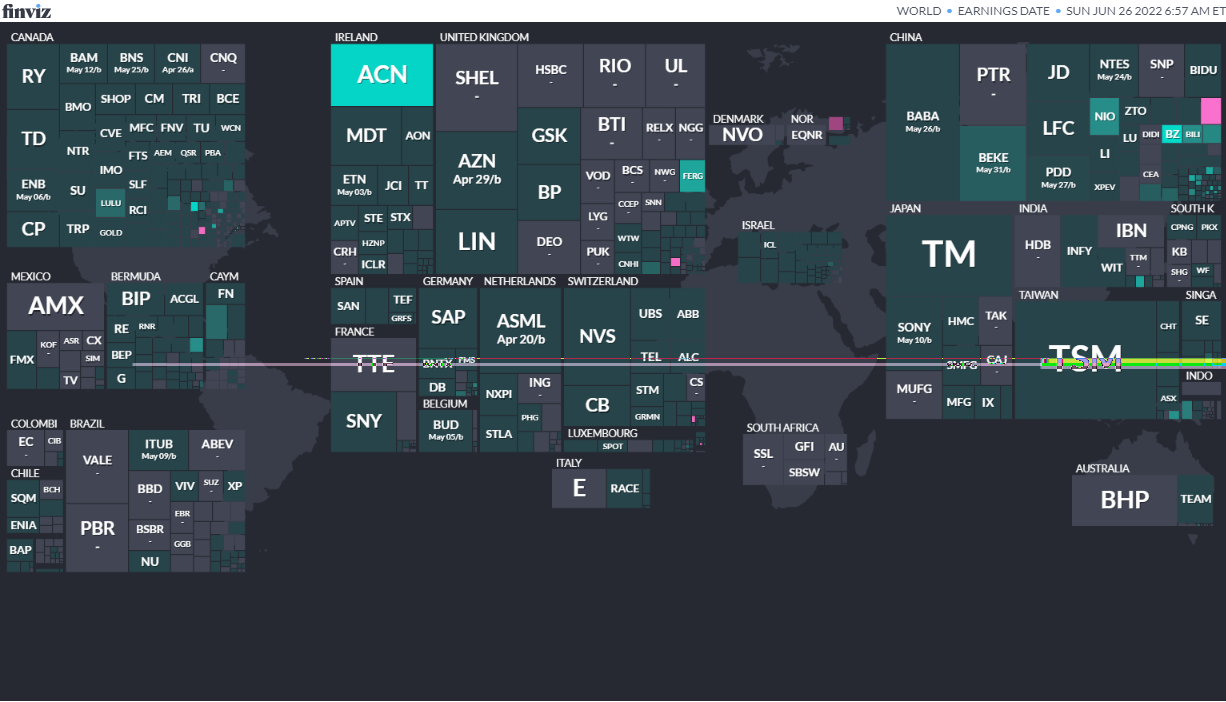 ---
Economic Calendar
Click here for a full weekly calendar from Investing.com (my filter excludes USA, Canada, EU, Australia & NZ). Some frontier and emerging market highlights: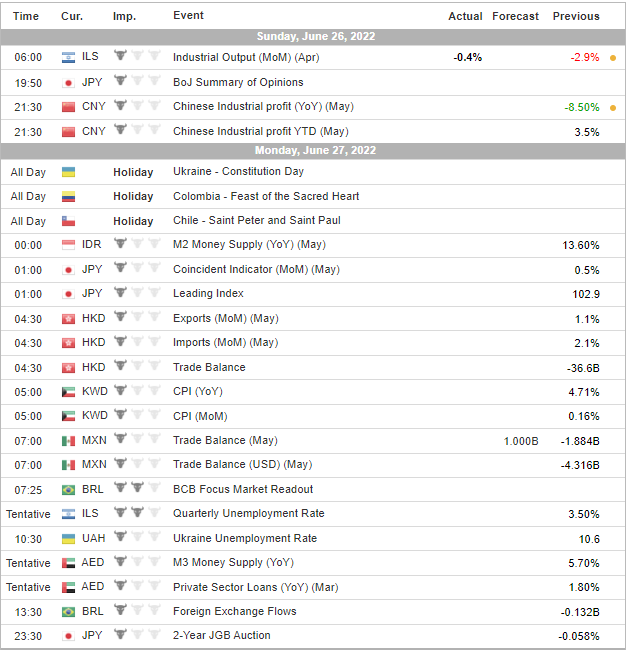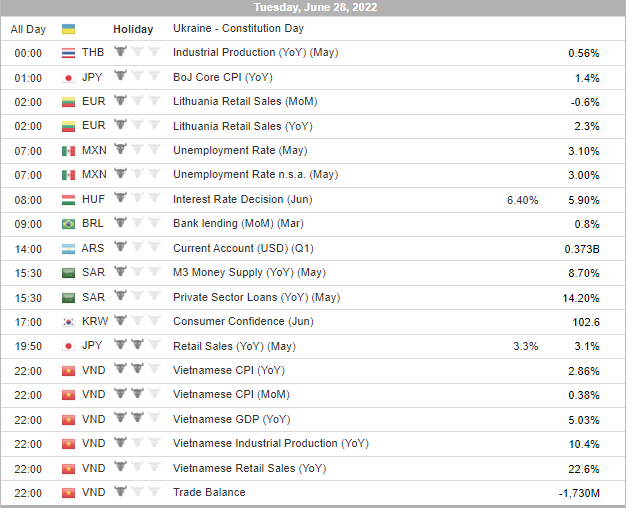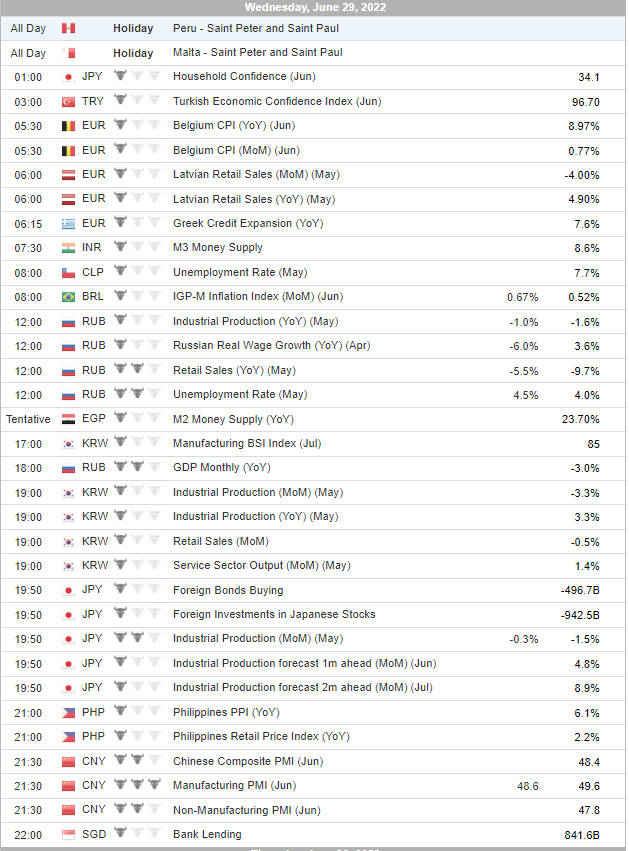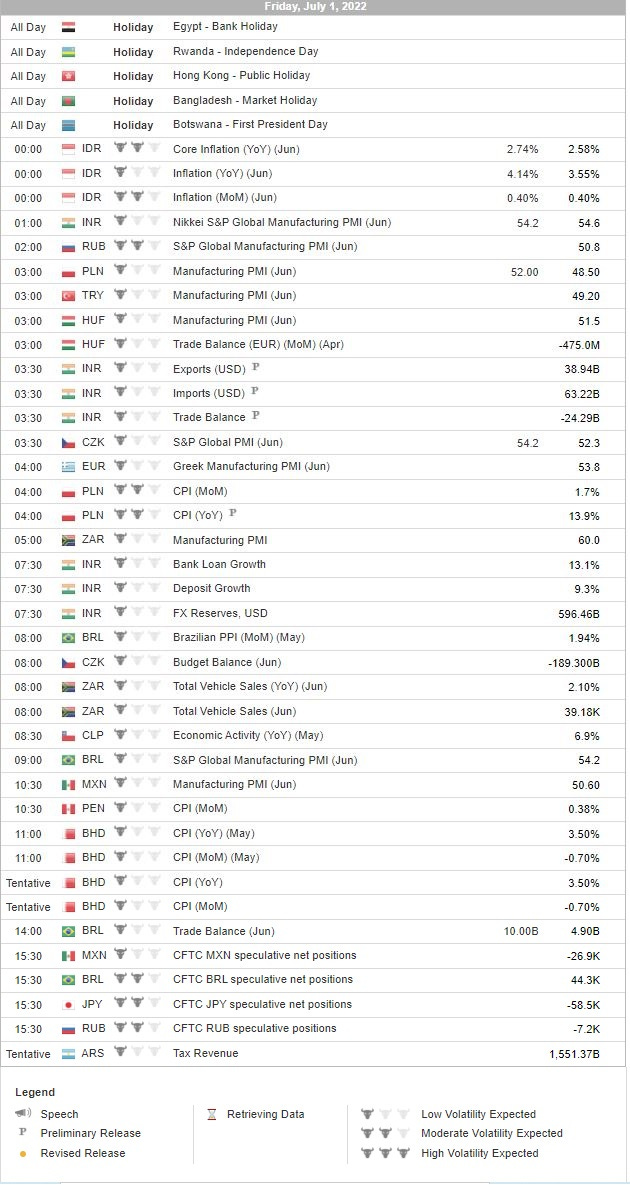 ---
Election Calendar
Frontier and emerging market highlights (from IFES's Election Guide calendar):
Check out: Thoughts for Investors: Bongbong Marcos Wins the 2022 Philippines Elections in a Landslide
---
IPO Calendar/Pipeline
Frontier and emerging market highlights from IPOScoop.com and Investing.com (NOTE: For the latter, you need to go to Filter and "Select All" countries to see IPOs on non-USA exchanges):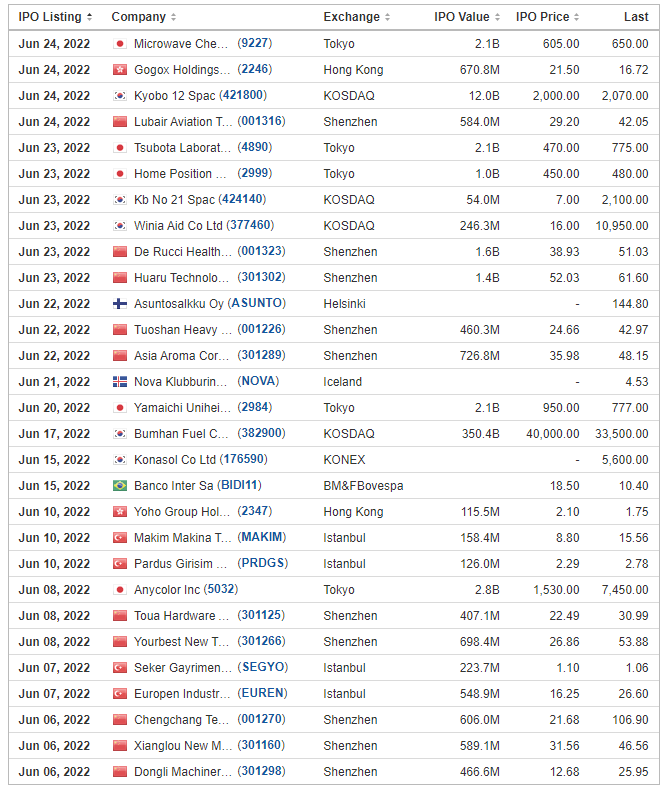 ---
ETF Launches
Climate change and ESG are clearly the latest flavors of the month for most new ETFs. Nevertheless, here are some new frontier and emerging market focused ETFs:
---
ETF Closures/Liquidations
Frontier and emerging market highlights:
---
Disclaimer: EmergingMarketSkeptic.Substack.com and EmergingMarketSkeptic.com provides useful information that should not constitute investment advice or a recommendation to invest. In addition, your use of any content is entirely at your own risk and it is your sole responsibility to evaluate the accuracy, completeness and usefulness of the content.
Emerging Market Links + The Week Ahead (June 27, 2022) was also published on our Substack.
---
---
---
Emerging Markets Investing Tips + Advice
Emerging Market Skeptic (Website)
Website List Updates + Site Map
Stocktwits @EmergingMarketSkptc
Similar Posts:
Support This Site
Archives