After Sri Lanka, more emerging markets are getting ready to fall like dominos with (nuclear armed) Pakistan possibly up next. While this is not the first time emerging markets have faced sovereign debt defaults, this time is different. The problem now (according to investor Jay Newman) is that the size, scope and terms of China's BRI deals are state secrets. This makes it nearly impossible to do a proper debt restructurings.
Meanwhile, the war in the Ukraine and sanctions against Russia means many emerging markets dependent on wheat from those two countries are facing starvation. However, Russia appears to be winning the wheat war and has time to shift energy exports away from Europe to Asia…
Check out our emerging market ETF lists, ADR lists and closed-end fund lists (also see our site map + list update status as the lists are still being updated as of May 2022) along with our general EM investing tips / advice. All links to emerging market newspapers, investment firms, blogs and other helpful investing resources at the bottom of www.emergingmarketskeptic.com or on the menu under Resources have been update.
---
Suggested Reading
$ = behind a paywall
There will be a wave of emerging-market defaults, says the investor who seized one of Argentina's ships (MarketWatch)
Jay Newman: "We are on the brink of an epidemic of emerging market defaults, the scale and scope of which will rival the debt crisis of the 1980s," he wrote in an op-ed in the Financial Times. [Click here for a non paywalled article)
"When Sri Lanka, predictably, found itself unable to satisfy the debt, China sprang the trap, insisting on repayment, offering to exchange debt for further concessions and vast tracts of land, and offering additional cash to help tide the political class over."
Just say no – China has sprung a debt trap on many developing countries(Financial Times) $ [Click here for a non paywalled article)
According to JPMorgan, Sri Lanka, the Maldives, the Bahamas, Belize, Senegal, Rwanda, Grenada, and Ethiopia are all "at risk of reserve depletion" — aka the cash drawer is empty. Let's not leave out Lebanon, Egypt, Pakistan, Russia, the inevitable renegotiation of Ukrainian debt, or, for that matter, the 27 countries with bonds that yield more than 10 per cent — always a sign of trouble…
Unless a debtor demonstrates a willingness and capacity for reinvention, and unless all creditors — including China and the IFIs — agree to disclose the entirety of their claims and agree to negotiate a resolution on commercial terms, any restructuring will fail.
Pakistan On The Verge Of Inflationary Collapse – Pleads For Larger IMF Bailout (Zero Hedge)
40,000 Factories At Risk Of Closing In Pakistan's Commercial Capital Amid Fuel Crisis (Zero Hedge)
Pakistan is also a nuclear power — political elites may stoke a conflict with neighboring India to distract public anger from domestic financial pain.
Is Pakistan About to Pop? (Petition Substack)
China made extraordinary efforts to shore up funds for Sri Lanka by way of "covert imperialism" in order to take power away from India and put it into its own hands.
We are now seeing the same happening in Pakistan, except that here, China will almost certainly have more influence than India if it wants, because India and Pakistan aren't exactly homies.
Turkey's inflation soars to 73%, a 23-year high, as food and energy costs skyrocket (CNBC)
Turkey's inflation for the month of May rose by an eye-watering 73.5% year on year, its highest in 23 years, as the country grapples with soaring food (food prices in the country of 84 million rose 91.6% year on year) and energy costs.
Russia is winning battle to control the world's wheat (The Times)
The two countries share many of the same export partners, located for the most part in north Africa and the Middle East. Faced with the possibility of food shortages, many are turning to Russia to make up the shortfall.
Africans 'victims' of the Ukraine war, AU head tells Putin (DW)
More than 44% of wheat consumed in countries on the continent comes from Russia and Ukraine, according to UN figures. Wheat prices have soared around 45% as a result of the supply disruption, according to the African Development Bank.
EU Slowly Weening Off Russian Crude Gives Moscow Time To Divert Flows To Asia (Zero Hedge)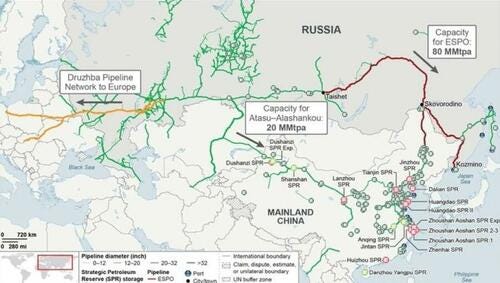 ---
Earnings Calendar
Note: Investing.com has a full calendar for most global exchanges BUT you may need an Investing.com account, then hit "Filter," and select the countries you wish to see company earnings from. Otherwise, purple (below) are upcoming earnings for US listed international stocks (Finviz.com):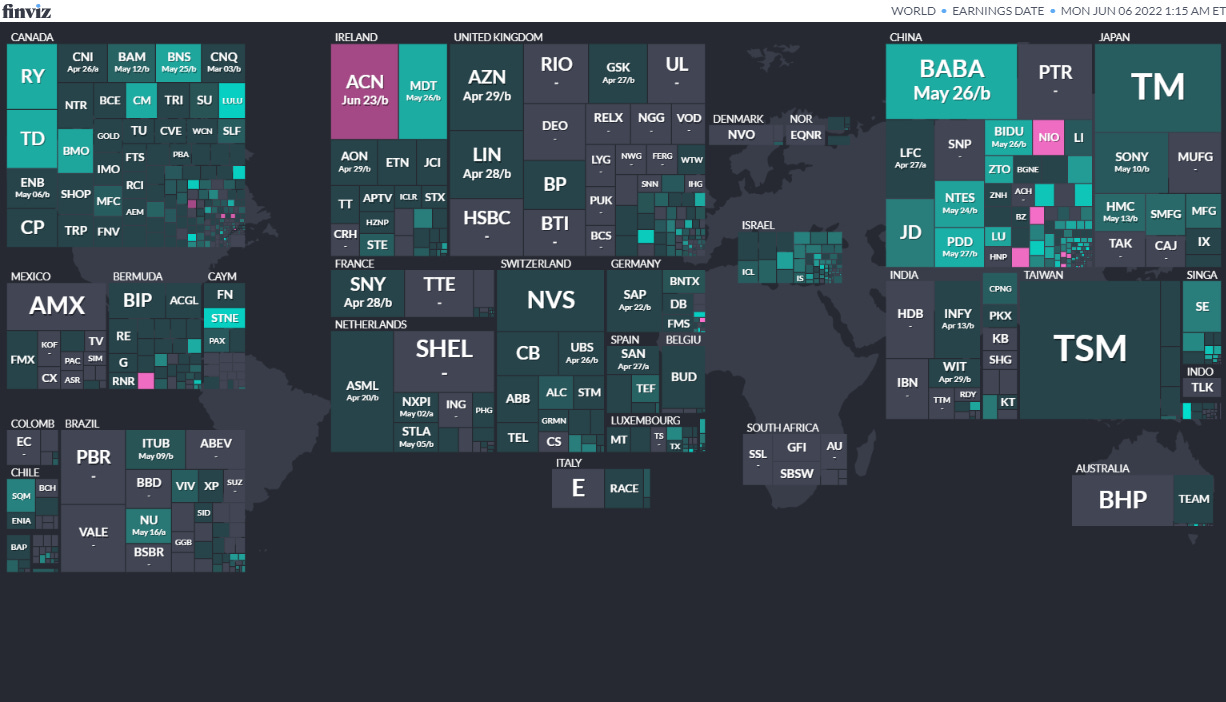 ---
Economic Calendar
Click here for a full weekly calendar from Investing.com (my filter excludes USA, Canada, EU, Australia & NZ). Some frontier and emerging market highlights: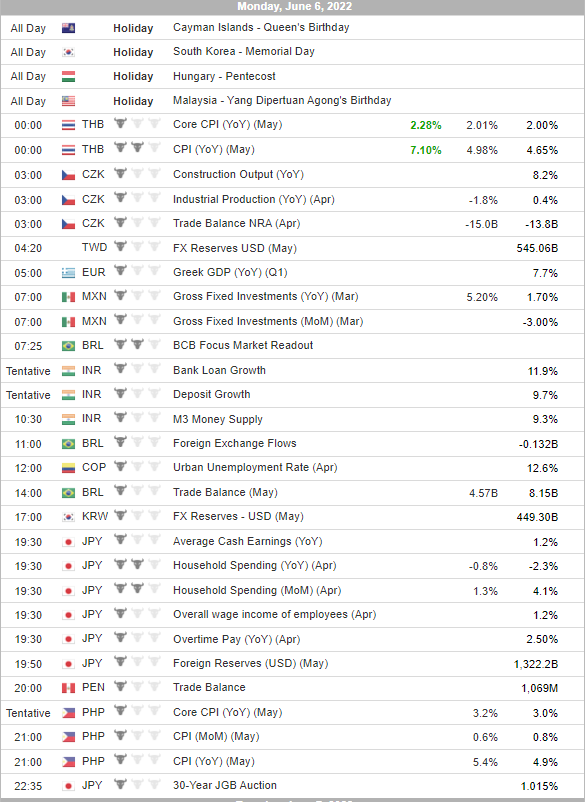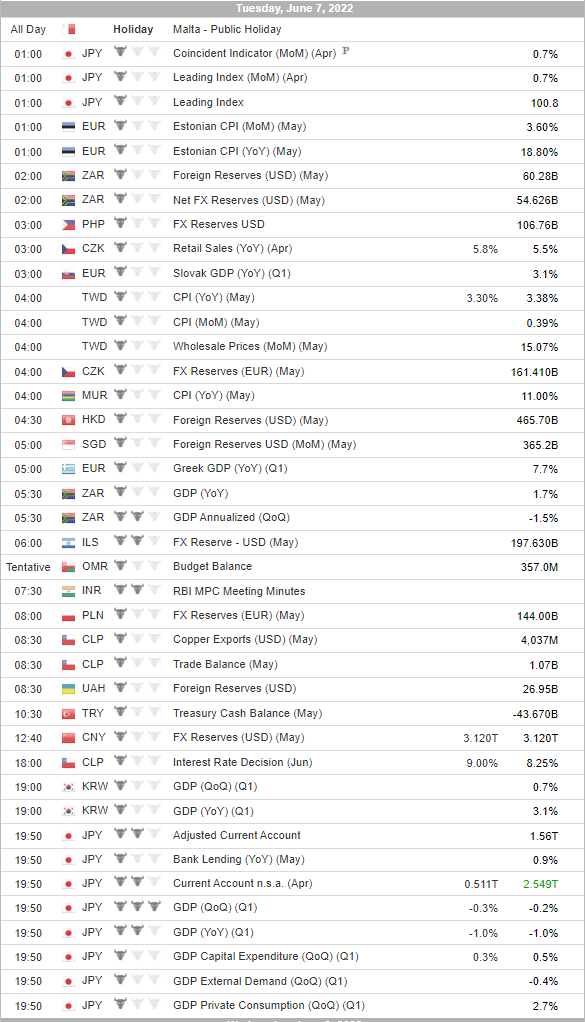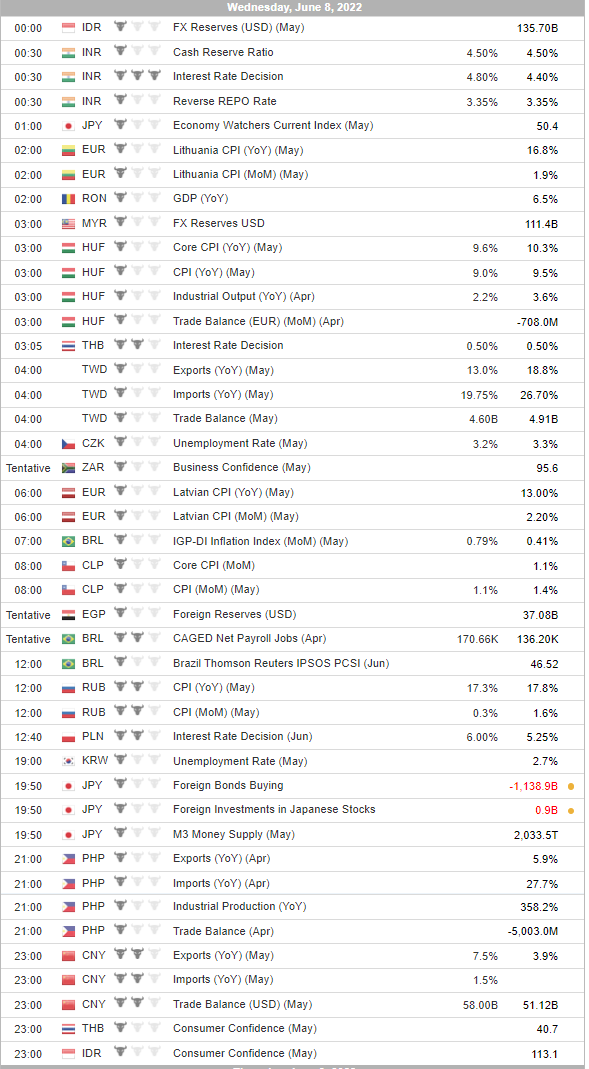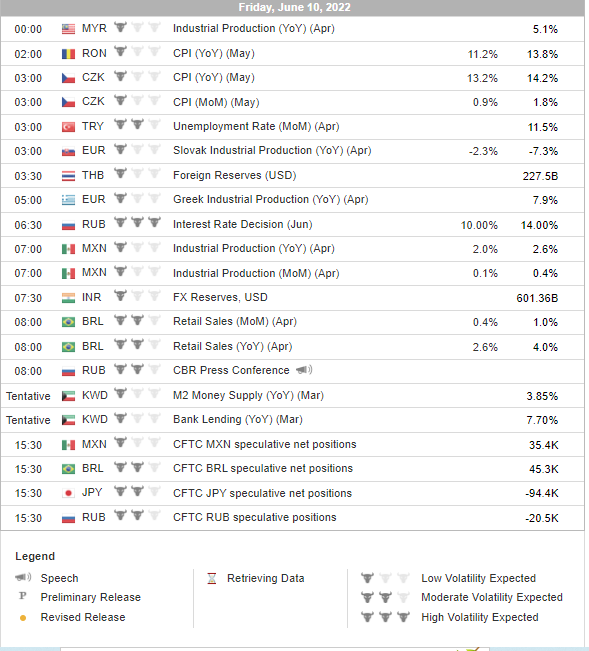 ---
Election Calendar
Frontier and emerging market highlights (from IFES's Election Guide calendar):
Check out: Thoughts for Investors: Bongbong Marcos Wins the 2022 Philippines Elections in a Landslide
---
IPO Calendar/Pipeline
Frontier and emerging market highlights from IPOScoop.com and Investing.com (NOTE: For the latter, you need to go to Filter and "Select All" countries to see IPOs on non-USA exchanges):

---
ETF Launches
Climate change and ESG are clearly the latest flavors of the month for most new ETFs. Nevertheless, here are some new frontier and emerging market focused ETFs:
---
ETF Closures/Liquidations
Frontier and emerging market highlights:
---
Disclaimer: EmergingMarketSkeptic.Substack.com and EmergingMarketSkeptic.com provides useful information that should not constitute investment advice or a recommendation to invest. In addition, your use of any content is entirely at your own risk and it is your sole responsibility to evaluate the accuracy, completeness and usefulness of the content.
Emerging Market Links + The Week Ahead (June 6, 2022) was also published on our Substack.
---
---
---
Emerging Markets Investing Tips + Advice
Emerging Market Skeptic (Website)
Website List Updates + Site Map
Stocktwits @EmergingMarketSkptc
Similar Posts: